WELCOME TO SRI AGHASTHIYA MAHA SIVA NADI JOTHIDA NILAYAM IN VAITHEESWARAN KOIL
We invite you to Sri Aghasthiya Mahasiva Thulliya Nadi Jothida Nilayam and our website agasthiyarnaadi.com. The esteemed owner of this website is Mr Rajakarthikeyan. Our astrology center, known as the Sri Maha Siva Thulliya Nadi Astrology Centre, is located at Vaitheeswaran Kovil and is highly regarded as one of the top Nadi Astrology & Agasthiyar Nadi Jothidam Centers worldwide.We take great joy and pride in announcing that our center, which is one of the oldest astrological centers in existence, has gained recognition from esteemed individuals and organizations worldwide.Not only do we serve our beloved customers worldwide, but as the 4th generation in our lineage, we have excelled in providing everlasting service across the vast expanse of the universe. According to the ancient theologians, Brahma, the God of Knowledge, who created the earth, was considered as a representation of a greater awareness present in all beings. Additionally, they believed that the guardians of the universe were the Cosmic Gods – Brahma, Vishnu, and Mahesh.
Vaitheeswaran Koil Nadi Astrology History
The practice of Nadi astrology originated in vaitheeswaran koil, India centuries ago through the wisdom of great Rishis or sages. These enlightened individuals possessed the ability to foresee the future of anyone on earth. They diligently documented their observations and discoveries on palm leaves known as Nadi Josiyam, using a distinctive script. Nadi Astrologers would then utilize this script to predict the destinies of individuals.
The Ancient Indian Rishis dedicated their efforts to improve the lives of future generations by exploring arts and sciences. In contemporary times, astrology has evolved and now includes specialized branches such as horoscopy, which relies on the positions and movements of planets in the sky and zodiac during a person's birth. The ancient texts like Brihatsamhita, Jathaka, Paarijatha provide evidence of astrology's legitimacy as a highly developed scientific field.
Nādi Astrology is also termed as "nadii jyotisa" which is a form of Dharma astrology followed in diverse zones in India. It is being considered on the faith that the past, present and the future lives of all human beings were predicted by Dharma sages in old-age.
Nadi Astrology (Nadi jyothidam) is a form of Dharma astrology practiced in Tamil Nadu, Kerala and adjacent regions in India. Basically, the Nadi palm leaves are located based on the thumb impressions (right for men, left for women).
Vaitheeswaran Koil Nadi Jothidam
Vaitheeswaran Koil Nadi josiyam were initially stored in Thanjavur's Saraswati Mahal Library in Tamil Nadu. Unfortunately, the British colonialists set their evil eye on the Nadi leaves concerned with the herbs, medicine, future prediction, etc. 
Original Vaitheeswarankoil Nadi Jothidam In outer space, nine planets are circling. Cosmic rays, they reasoned, split in different directions. The spirits who are still on the earth are affected by these cosmic rays. 
Accurate Vaitheeswaran koil Nadi Jothidam provides information about your previous, current, and future lives. It is widely believed that ancient Indian mystics possessed profound insight into life on Earth and the Universe.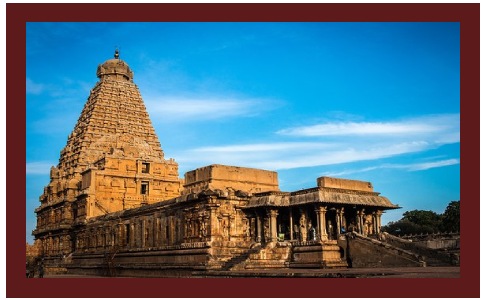 We have become the India's No.1 Astrologer due to our generations' devotion to Nadi Astrology. Vaitheeswaran koil Nadi Astrology is an old art that our forefathers have kept to this day for the benefit of mankind in the twenty-first century.
If you are unable to visit in person, you have the option to use our Online predictions service to receive your Nadi predictions. This service allows us to search for your leaf without you being physically present by using the online questionnaire where you provide your specific details. It is important to fill in the details accurately.We can only find your leaf among the thousands and thousands of palm leaves we have preserved if you provide us with the necessary details. If you don't give us complete and specific information, we might not be able to locate the correct leaf that pertains to you. Insufficient details could lead to selecting the wrong leaf and consequently, inaccurate predictions.It is predestined by the Lord Almighty that not everyone can have their predictions through this sacred scripture. Only those who are blessed will be able to find their nadi leaflets. If your palm leaf is unavailable, we will refund the amount you have sent along with the details.
You have the option to receive your online Nadi Predictions in English, Tamil, Hindi, Telugu, or Kannada. Kindly complete the online prediction form and provide your thumbprint, as well as your email or Whatsapp details, at +919994529454
Chapter 1: The provided information includes the essential biographical details such as the person's name, parents, siblings, spouse, children, profession, etc. Additionally, it presents a forecast for all twelve houses within a person's horoscope.
Chapter 2: Financial status and education
Chapter 3: Sibling dynamics: assistance or discord
Chapter 4: Maternal possessions, properties, and enjoyment
Chapter 5: Offspring and reasons for infertility, solutions, and prospects
Chapter 6: Ailments, debts, adversaries, legal disputes, and preventive measures
Chapter 7: Causes of marital delays, information about potential partners, and resolutions for marital issues
Chapter 8: Lifespan, hazards, mortality indicators such as age, month, time, star, and place of demise.
Chapter 9: Father, wealth, temple visits, luck, preaching through holy men, and charitable acts.
Chapter 10: Profession, future profession predictions, job changes, pros and cons of profession.
Chapter 11: Business profits and second marriage.
Chapter 12: Expenses, international trips, next life or achieving salvation.
Chapter 13: SANTHI KANDAM: Past life sins and remedies for overcoming their effects.
Chapter 14: DEEKSHAI KANDAM: Mantra chanting, wearing protective talismans against evil eyes, enemies, and troubles caused by them.
Chapter 15: AUSHADHA KANDAM: Medications for chronic illnesses and their administration methods.
Chapter 16, titled "DASABUKTHI KANDAM", focuses on the influence of different planets during specific periods in one's life. The chapter provides predictions based on the current planet period.
It was really a great experience. It's in fact impressive how they predict things from a thumb print. It took a while to get the correct one for my wife. However, we eventually got there. I would definitely recommend this place if you are keen to explore more. Mr Rajakarthikeyan is very kind and gentle in his approach and gave us great in-depth details
Joes
My experience at Agasthiyar Nadi Astrology is life changing. It gave me remedies and information that helped solve various issues, find clarity about myself and my life and move forward in life. I was facing obstacles in my education during the pandemic. After doing remedies in my nadi, like Hayagriva Yantra, I now completed my education successfuly. The Hayagriva Yantra removed obstacles and delays in my education, gave me courage and removed my anxiety when I prayed to it about my education. It's truly a miracle.
Suthar